Terracotta Magic Diya By Ashok Chakradhari | Handmade
Sold By:  The Baked Earth
The Baked Earth is a brand by well known artist Mr. Ashok Chakradhari. He is famous worldwide for his innovative diya and he has also been recognized as social media sensation for year 2020 . He gained social popularity and got viral for his magic lamp. He has recently been trending on the internet for reviving a traditional lamp that can burn for at least 24 hours.Being called the 'magic lamp', Ashok says that he tried his hand at sculpting this diya last year after watching a video on youtube. "I am always on the lookout for new ideas that can challenge my pottery skills, and be a useful innovation for those around me. In 2019, before Diwali, I was looking for a new design to sculpt diyas. That is when I stumbled upon a lamp that carries a reservoir of oil over it and keeps refilling the base to ensure the diya does not stop burning. I found it interesting and decided to make that," says 62-year-old Ashok.
This product is purely handmade. The size and color of the product may vary as seen on Image.
Apart from the magic lamp, he makes decorative horses, elephants and fountains based on orders. He also makes coffee mugs, dinner sets, water pots, etc.

Ashok says, "Pottery is a family business that I learnt from my father. I have been practicing the art since childhood and have been earning from it all my life. I have three daughters, two of them are studying while my oldest is helping me with the business. She also does a bit of pottery."
Terra-cotta, (Italian: "baked earth") literally, any kind of fired clay but, in general use, a kind of object made of fairly coarse, porous clay, e.g. vessel, figure, or structural shape, which assumes a colour ranging from dull ochre to red when fired and is typically left unglazed. Because of its cheapness, flexibility, and durability, most terra-cotta has been of a utilitarian type.
100% Made with love in India:- While others start cutting off their expenses and import products from china, we decided to made our all products in India.
Customer Reviews
Nice up
I haven't started using it will review ones start using . But nice product i like it and i gifted to someone .we both like this product.
01/23/2022
Swami A.

India
Price factor
Nice innovation but price shud b still lower. This lamp will not b lightened in the house of middle class home, although it is needed. Ashok shud think this aspect also. I showed this lamp to many, but price factor is big issue.
12/08/2021
Kavita A.

India
Terracotta Magic Lamp By Ashok Chakradhari
A wonderful product. I am very happy to use this lamp.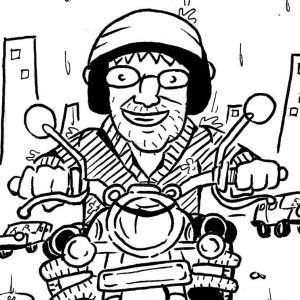 AR
11/10/2021
Aditya R.

India
Sanatan Diya by Ashok Chakradhari
This is a beautiful product. I am amazed that I don't have to do anything. Once you fill up and set the wick it burns well for a day. Every few hours you have to push the wick a bit. Thats it. It looks like a child praying! I am very happy with it and shall gift my friends with this most meaningfull gift. I like to support pottery and Village craft. For this is our heritage. Loka Bazar is very prompt in shipping and replying to any question. Well done and thank you Aditya
10/09/2021
Sudha J.

India
Awesome !!!! Words is less for writing of it . It is to much excellent